Posted by:
Category:

Learn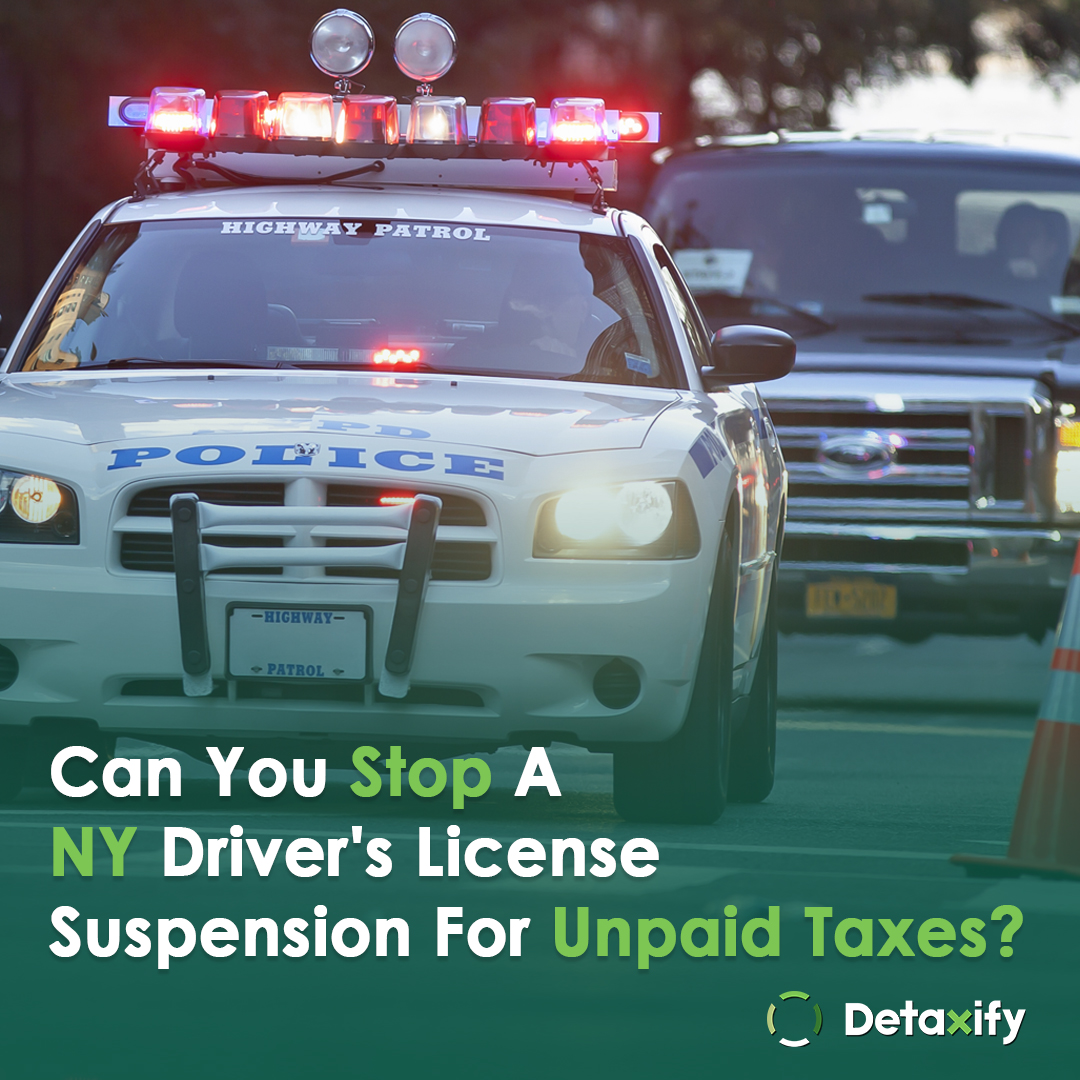 If you have a New York State Tax Debt of more than $10,000, NY State will certify you to the DMV as "delinquent" and will suspend your license if you do not take action. A suspension means your license or driving privilege will be promptly revoked for a period of time, and potentially canceled entirely if you do not take control of the situation. 
Losing your license can have massive effects on your daily lifestyle, from getting to work to getting the kids to school and more.
Those who decide to ignore all warnings and continue driving with a revoked license can face harsher punishment, including jail time and an extension of the length of the license suspension.
Don't let it go this far.
If you get a notice that says NY State is going to suspend your Driver's License saying you have 60-days to respond, take it seriously. You need to be active in stopping a suspension in the timeline you are given. This situation will not disappear or be resolved on its own. 
If you think it's too late, you can also check if your license has already been suspended or revoked by signing up for MyDMV and use the My License, Permit or ID service. If this is the case, you may still be able to reverse it if you act fast. 
It can be extremely difficult to navigate this complex situation on your own, but with the help of a licensed tax professional, you may be able to reverse a suspension or avoid it completely. 
The Detaxify team has worked with the state to resolve this issue for hundreds of clients since our inception. We can file responses and associated documentation on your behalf in order to help you avoid suspension or to restore it if it has been suspended. 
Give the Detaxify team a call at 212-651-9075 or write to us at [email protected] to learn more about your options if you find yourself facing a NY Driver's License Suspension.